Devikulam Hill Station, Kerala
Devikulam is a small hill station in Kerala and is one of the major travel attractions due to its amazing beauty and geographical features. The word Devikulam means "the pond or lake of the Devi" and is situated about 1800 meters above the sea level. The Devikulam hill station is 16 km away from the town of Munnar.
The Devikulam hill station is noted for its stunning local views, velvet lawns, and the fresh and cool air. Devikulam also offers a lot for those interested in sightseeing and the beautiful waterfalls that fall from huge heights and the abundance of flora and fauna is something worth experiencing.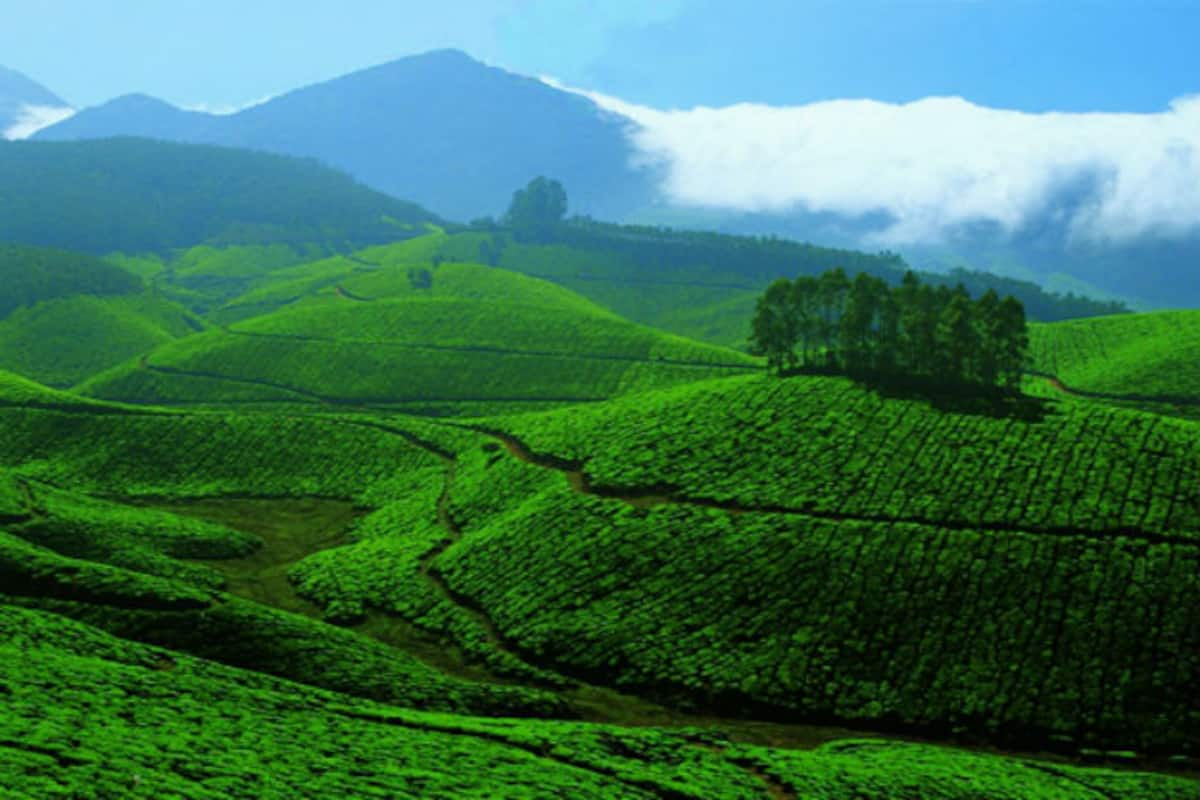 There is a lake in the Devikulam hills known as Sita Devi Lake, that draws a huge amount of tourists regularly. The travelers love to explore the beauty of this hill station in Kerala and get a lot of scenic locations to capture in their cameras.
The Pallivasal Waterfalls which is near the vicinity of the Devikulam hills is one of the most ideal picnic spots in the Idukki district. If you are a wildlife enthusiast, then the Chinnar Wildlife Sanctuary near Devikulam will provide you with an opportunity to watch wildlife species such as elephants, leopards, sambars, and gaurs. The endangered species such as the Grizzled Giant Squirrel and the Star Tortoise is also spotted at the Chinnar Wildlife sanctuary.
For those how are spiritually inclined, they can visit the ruins of the Mangalam Devi temple and the surroundings of the temple will provide you with some astonishing views. The well known Marayur Sandal forest is near the Devikulam hill stations and it is recommended for the travelers to visit the forest. Once you reach the Marayur forest, you could also visit some ancient Sanyasi caves, and these caves are one of the most notable travel attractions near Devikulam hills.
Apart from being a beautiful travel destination in Kerala, the hill station of Devikulam is also a perfect adventure destination. Devikulam is known for various adventure activities such as hill-climbing, mountaineering, and trekking. There are also several picnic spots in Devikulam that attracts a lot of travelers locally and also from outside Kerala.
While you visit the Devikulam hill station in Idukki, you should also take time to visit the Mattupetty lake which is known for its marvelous scenic view of the misty hills. The Mattupetty lake and the dam associated with it is considered to be an ideal spot for a picnic or excursion.
Devikulam is home to steep hills that contain offbeat tracks and hence it is one of the best places to indulge in adventure activities such as rock climbing and trekking. You can also enjoy trout fishing at the Sita Devi Lake that is located in Devikulam hills.
The nearest railway station to Devikulam town is Aluva, which is 112 km away. The nearest airport to Devikulam is the Cochin International Airport, which is at a distance of 111 km away.