The Pambar river in Kerala starts from the Anaimudi hills in the Idukki district of Kerala and flows 29 km in the eastern direction through Kerala before entering Tamil Nadu. Anaimudi is the highest peak in Kerala and makes it one of the prime tourist attractions in the region.
After originating from the Anaimudi hills, the Pambar river travels through the Turner's valley in Eravikulam National Park and later it passes through the Chinnar Wildlife Sanctuary along the Taliar Valley that lies between the villages of Marayoor and Kanthalloor. It then travels eastwards through the wildlife sanctuary. The Pambar river is one of the rare rivers in Kerala along with Kabini and Bhavani rivers that flows in the eastward direction.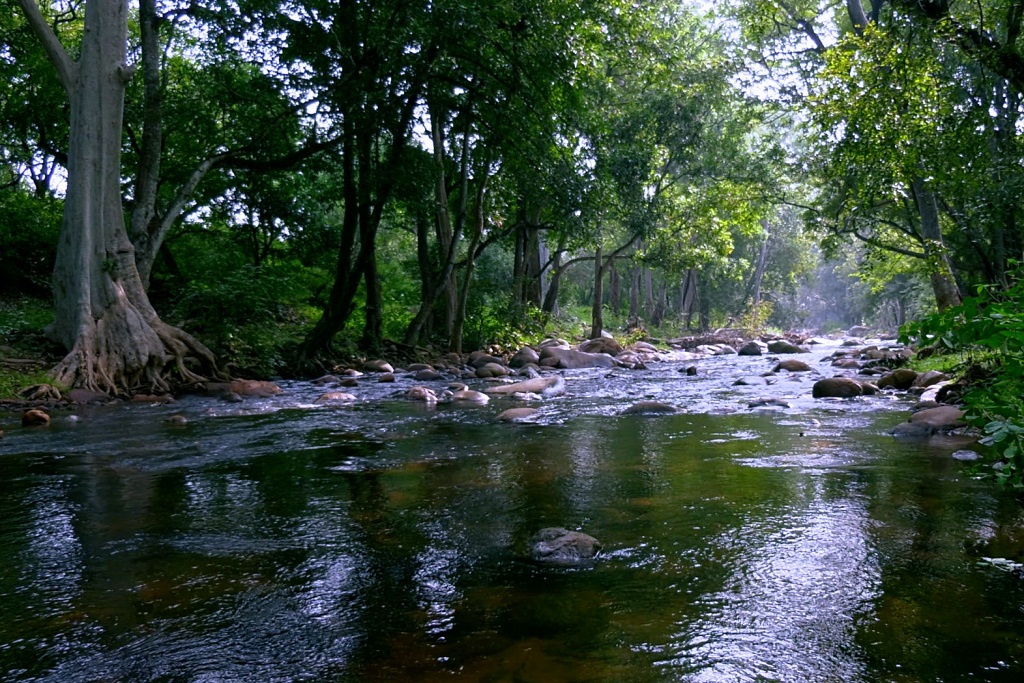 The Pambar river is later joined by few seasonal rivulets and some perennial streams that start from the sholas in the high range areas.
During its course, the river Pambar merges with the Chinnar river at Koottar. The Chinnar river then forms the border between Kerala and Tamil Nadu at the northwest edge of the Sanctuary and after reaching Tamil Nadu, it becomes the Amaravati river. The river then reaches the Amaravathi Reservoir and Dam and later it merges with the Cauvery river near Karur town.
Also known as the Thalayar river, it has a drainage area of 384 sq km within Kerala and also has several tributaries under its belt. Some of the major tributaries of the Pambar river are:
Iravikulam
Mylady
Theerthamala
Chengalar
Thenar (Vattavada river)
The Pambar River merges with Thenar river in Kovikadvu in Tamil Nadu and it becomes the Amaravathy river. After entering Tamil Nadu the river bed falls immensely. The Amaravaty river is one of the most important tributary of the Cauvery river in Tamil Nadu.
The Pambar River also flows places that offer a spectacular view of nature and there are several travel attractions through which it passes through. One of the most notable travel attractions on its path is the Thoovanam waterfalls that are situated near the Pambar River within the Chinnar wildlife sanctuary. This is one of the best tourist attractions in this place, where you will be able to watch some amazing wildlife animals and also get involved in some good amount of trekking activities.